Introduction:
If you're planning a roofing project, you're likely aware that selecting the right shingles and warranties is a crucial decision. At Progressive Energy Solutions, we care deeply about your peace of mind, and that's why we're here to decode the complex world of composite shingle warranties for you.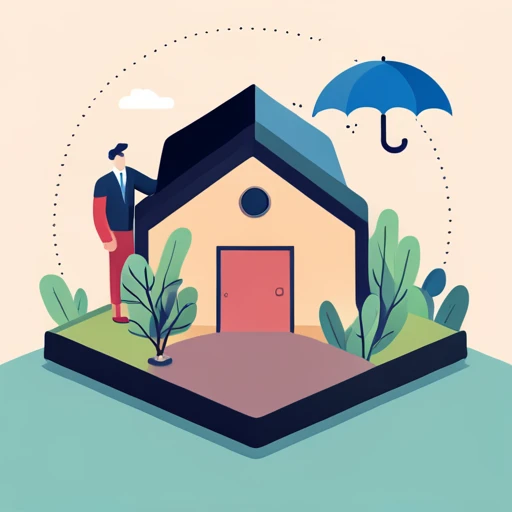 Understanding Composite Shingle Warranties:
Why Warranties Matter
Before we dive into the specifics, it's essential to understand why warranties matter. A warranty not only safeguards your investment but also reflects the manufacturer's confidence in their product. It offers you assurance that your roof will stand the test of time.
Rating Major Manufacturers' Warranties
Comparing the Best
We've done the research, so you don't have to. Here's our comprehensive comparison of major composite shingle manufacturers' warranties, including Gaf, Atlas, Certainteed, Owens Corning and IKO. In the chart, you'll find ratings and detailed information about warranty duration, Material and Labor coverage, transferability,  proration, Wind coverage and Limits and If a solar install voids your warranties.  We have also provided links to each manufactures warranty page.
| Manufacture | GAF System Plus | Atlas Roofing | Certainteed | Owens Corning | IKO |
| --- | --- | --- | --- | --- | --- |
| Warranty Duration | LifeTime/50 Year | 30 Year | LifeTime/10 Year | LifeTime/40 Year | LifeTime/10 Year |
| Material / Labor | Yes / Yes | Yes / No | Yes / No | Yes / First 10 Years | Yes / No |
| Transferrable / Time Limit | Yes / 20 Years | Yes / 5 Years | Yes / Owner gets 2 Years | Yes / Transfer Fee Required | Yes / 10 Years |
| Is Warranty ProRated | No | Yes | Yes | Yes | Yes |
| Is Wind Damage Covered / Wind Limit | Yes / No Limit | Yes / 60 MPH | Yes / 115 MPH | Yes / First 15 Years | Yes 15 Years / 110 MPH |
| Does Installing Solar Void Warranty | No | Yes | Yes | Yes | Yes |
| Warranty Link | GAF System Plus Warranty | Atlas Roofing Warranty Link | CertainTeed Warranty Link | Owens Corning Warranty Link | IKO warranty link |
The GAF Advantage and Our Credentials:
Why GAF Stands Out
At Progressive Energy Solutions, we're proud to be GAF certified. What does this mean for you? It means we're held to the highest industry standards, practices and ethics ensuring your roofing project is in expert hands.
GAF System Plus Warranties
Our commitment to quality extends to the warranties we offer. We're excited to present GAF System Plus warranties, and here's why they're the cream of the crop:
Comprehensive Coverage
With a GAF System Plus warranty, you're not just protecting your shingles; you're safeguarding your entire roofing system. It covers not only the materials but also the workmanship. We believe in the longevity and reliability of GAF products.
Transferable Warranty
GAF System Plus warranties are transferable to the next homeowner, adding tremendous value to your property. You can showcase your home's quality when you decide to sell.
Extra Peace of Mind
One key aspect of GAF System Plus warranties that provides customers with extra peace of mind is the inclusion of non-prorated coverage. But what does "non-prorated" mean, and why is it important to you as a homeowner?
Understanding Prorated vs. Non-Prorated Warranties
Prorated Warranty: In a prorated warranty, the coverage decreases over time. This means that as the years pass, the warranty's protection diminishes. So, if an issue arises with your roof after several years, the manufacturer might provide a reduced amount to address the problem. For example, if a roofing shingle has a 30-year warranty and a problem occurs after 15 years, a prorated warranty might cover significantly less than the original cost of replacement or repair.
Non-Prorated Warranty: In contrast, a non-prorated warranty, also known as a "full" or "bumper-to-bumper" warranty, provides the same level of coverage throughout its entire duration. If an issue arises with your roof within the warranty period, the manufacturer typically covers the full cost of replacement or repair, without any reduction in coverage due to the age of the shingles. This means you won't have to bear a significant financial burden should you encounter a problem.
So, when we say that GAF System Plus warranties offer non-prorated coverage, we mean that you'll have consistent, comprehensive protection for the entire duration of the warranty. It's an extra layer of assurance that you won't be left with unexpected expenses down the road, should your roof require attention.
This non-prorated feature reflects GAF's commitment to standing behind their products and giving you peace of mind for years to come. It's just one more reason why we stand by GAF as our top choice for roofing projects.
Tips for Choosing the Right Shingles for Your Project:
It's Not Just About Warranties
While warranties are essential, we understand that other factors play a role in your decision. Your budget, local climate, and the aesthetics of your home are all important considerations. We're here to help you find the perfect match for your roofing project.
Conclusion:
Your Roof, Our Priority
In conclusion, at Progressive Energy Solutionns, we care about your roofing project as much as you do. We believe in the quality and reliability of GAF shingles and their exceptional warranties. We're proud to be GAF certified and to offer GAF System Plus warranties, providing you with an extra layer of security.
Make the right choice for your roofing project. Consider GAF, backed by Progressive Energy Solutions, and enjoy a worry-free roofing experience.
Special Offer for Our Valued Customers:
Claim Your Extra Benefits

We believe in going the extra mile for our customers. That's why, for a limited time, we're excited to offer you additional perks:

Complimentary Roof Inspection: Ensure the health of your roof with a free, no-obligation roof inspection by our experts. We'll assess your roof's condition and provide recommendations, keeping you informed and worry-free.

Free GAF Cobra Exhaust: Enhance your roofing system's ventilation with a GAF Cobra exhaust at no additional charge (with qualified purchase). Proper ventilation can extend the lifespan of your roof and help maintain a comfortable home.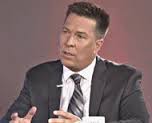 Author:  David R. Hines
Progressive Energy Solutions, Inc.
570 Nevada St., Suite L
Redlands, Ca 92373
888-603-4255